This is an archived article and the information in the article may be outdated. Please look at the time stamp on the story to see when it was last updated.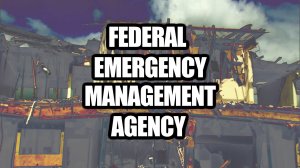 WEST, TX – With all of the attention on alleged incompetence in government agencies, it appears FEMA was feeling a little left out.
The Federal Emergency Management Agency is responding to the emergency in West, Texas by denying funds to help rebuild after the fertilizer plant explosion that leveled pretty much the entire town.
The agency said the explosion is "not of the severity and magnitude that warrants a major disaster declaration."
Let's talk magnitude for a second.
This thing measured a 2.1 on the Richter scale.
It killed 15 people and injured more than 160.
FEMA is trying to save face by saying it's approved (not actually given) $7 million for individual survivors.
That's great and all, but what about the estimated $57 million the town needs for public repairs? $40 million of that is needed for two schools.
Since rural West can't dig that kind of cash out of its own pockets, it's now up to Governor Rick Perry and the gang to come up with it.
But he's still pointing the finger toward Washington, D.C. In a statement he said, "President Obama stood in front of a grieving community and told them they would not be forgotten… We anticipate the president will hold true to his word and help us work with FEMA."
But the state is almost out of appeals and might actually have better luck throwing a penny in a wishing well.
The fight is not over and maybe FEMA didn't get the memo: Don't mess with Texas.