This is an archived article and the information in the article may be outdated. Please look at the time stamp on the story to see when it was last updated.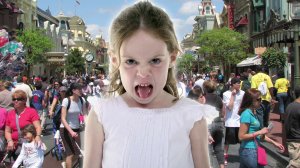 FLORIDA – The filthy rich have figured out a way to avoid long waits at Disney World, by hiring handicapped people to escort them to the front of the lines! The New York Post picked up this story that might show how some 1%'s do Disney.
The article claims certain wealthy Manhattan mommy's and daddy's pay disabled people to pose as family members, so that their spoiled kids can cut the common folks waiting to get on the rides. You see, The Magic Kingdom gets more magical when you're accompanied with a guest in a wheelchair or motorized scooter, enabling up to six people in that party to scoot to a "more convenient entrance."
How about Dumbo without the jumbo line!
The park offers their own VIP guide and fast passes for about $310 to $380 per hour, but a "black-market Disney guide" with an "ailment" can cost around $130 an hour. A small price to pay for convenience, but even though the family portfolios are profitable they're still morally bankrupt.
The scheme was uncovered by social anthropologist, Dr. Wednesday Martin, while doing research for a book. The doctor says these wealthy families hired handicapped help through a group called "Dream Tours Florida". The tour group is keeping quiet about their arrangements, and the mouse is keeping mum; but if all this was truly going on in the shadow of Cinderella's castle… it really is a sad world after all.