This is an archived article and the information in the article may be outdated. Please look at the time stamp on the story to see when it was last updated.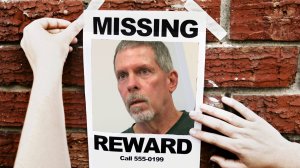 PALM SPRINGS, CA – Most people wake up in a haze still feeling sleepy. One guy woke up speaking Swedish.
It's a medical mystery that started on February 28, when Palm Springs police found a Navy vet unconscious at a motel 6. On him, a U.S. passport and his veteran's medical card, identifying him as Michael Thomas Boatwright from Florida. But when he finally came to his senses in a southern California hospital, the 61-year-old man wasn't just literally in a different state; but mentally as well.
Boatwright awoke speaking only Swedish, and insisted his name was not Michael; it was Johan Ek. He also couldn't explain why he was found with five tennis rackets or who the woman in a photo he carried was.
His whole past was a blank.
Doctors are saying Boatwright is suffering from delusions brought on by trauma. By piecing together some clues, social workers discovered Boatwright had lived in many different countries in the past including China, Japan and yes, Sweden as well. And the tennis rackets might be a clue as to why he was in Cali. He was found during the areas tennis tournament season.
Boatwright isn't on any missing persons report and a Facebook page has been set up for any friends or family members who might recognize him. For now, Boatwright is living at the Desert Regional Medical Center. They'd like to send him home, as soon as they find out where home is.