This is an archived article and the information in the article may be outdated. Please look at the time stamp on the story to see when it was last updated.
HOUSTON — A former staff member at a Cy-Fair ISD middle school is facing two second-degree felonies— including sexual assault of a child— after confessing to having a dating relationship with a student, according to court documents.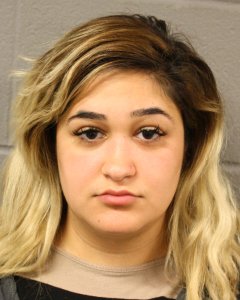 Hannah Parisa Siboyeh, 25, is also charged with improper relationship with a child.
An administrator at Labay Middle School— where the student and the paraprofessional met— reached out to campus police April 6 of this year after being informed about the relationship.
At the time, the victim was only 15 years old. He has since moved on to high school.
Siboyeh told detectives she had fallen in love with the student and had lost her virginity to him, court documents said. The suspect reportedly went on to describe a sexual relationship that started in the summer of 2017 and included highly inappropriate interactions at the victim's house, a park and a motel in the area.
Court documents stated the suspect willingly turned over her cell phone, on which investigators allegedly found disturbing explicit pictures and video of Siboyeh and the victim.
A witness told investigators they saw several pictures of Siboyeh and the student together on Snapchat. Someone close to the victim also confirmed seeing the two together as "boyfriend and girlfriend" on multiple occasions.
On Friday, Siboyeh went before a Harris County judge and was given a total bond of $30,000.
In court, the defense attorney claimed the victim's family did not want charges filed.