This is an archived article and the information in the article may be outdated. Please look at the time stamp on the story to see when it was last updated.
HOUSTON — A former Milby High School teacher is accused of having an improper relationship with one of his male students, according to court documents.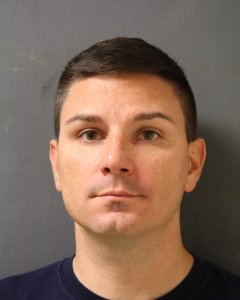 Investigators said a teen girl recently saw inappropriate text messages on her boyfriend's phone between he and Amadeo.
The girl first confronted Amedeo, then reported her suspicions to school administrators.
The principal spoke to the girl's boyfriend, who allegedly admitted to having sex with the teacher several months prior.
Documents detail the student's version of what happened.
The student said it all began after he exchanged numbers with the teacher in the fall of 2015. He and the teacher allegedly began to text each other and agreed to hang out.
Later on, the two agreed to meet up and the teacher picked the student up at the end of his street.  The two rode around and ran errands, then went back to Amedeo's apartment, documents state.
The student said the two began to kiss, then had intercourse, investigators said.
The student took a shower, then Amedeo dropped him back off at home.
The student described the teacher's apartment to authorities. Investigators went to Amedeo's apartment, and the interior matched the student's description.
Investigators found the student to be credible and charges were filed on Tuesday. Amedeo's bond was set at $30,000.
The Houston Independent School District removed the teacher and released the following statement:
"The Harris County District Attorney's Office has accepted criminal charges against a former Milby High School teacher following an HISD Police investigation into reports that he engaged in an inappropriate relationship with a student.

The allegations of inappropriate conduct were first reported in late April. School administrators immediately notified HISD Police/CPS and removed the teacher from the campus. The teacher is no longer employed with HISD.

HISD takes situations such as this very seriously, as the safety of students is always the district's top priority."