This is an archived article and the information in the article may be outdated. Please look at the time stamp on the story to see when it was last updated.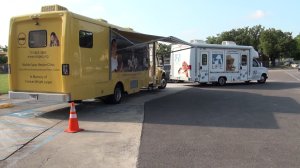 HOUSTON, TX – When it comes to controlling Houston's pet population; there is only one thing to say. And there is only one way to do it.
Mayor Anise Parker and BARC are partnering with some Houston based pet organizations to offer free spay/neuter and wellness services to neighborhoods with out of control pet populations.
The effort will continue for as long as it takes; so come out and get your pet all fixed up.