This is an archived article and the information in the article may be outdated. Please look at the time stamp on the story to see when it was last updated.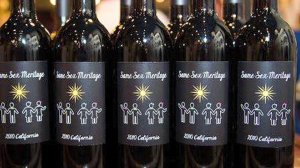 CALIFORNIA – People do lots of things to show their support for same-sex marriage. Wine companies are now joining in.
Sonoma and Napa Valley wineries have come out with the 'Same-Sex Meritage,' a Sonoma red wine. Each time a bottle is sold, $1 from the purchase is donated to the 'Freedom to Marry,' a campaign to legalize same-sex marriage nationwide.
Other wine companies, like Stand Tall Wine are joining in, donating some of their proceeds to support same-sex marriage.
It's nice to see these companies creating a taste for every palate.