This is an archived article and the information in the article may be outdated. Please look at the time stamp on the story to see when it was last updated.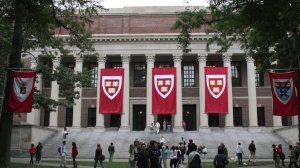 CAMBRIDGE, MA – Things got a little tense at Harvard University on Monday after someone called in a bomb threat.
Officials sent out numerous tweets warning everyone of the situation. In all, a dorm room and three other buildings were evacuated as precaution.
The campus was given the all-clear just a few hours later. Officials believe the whole thing was a hoax.