This is an archived article and the information in the article may be outdated. Please look at the time stamp on the story to see when it was last updated.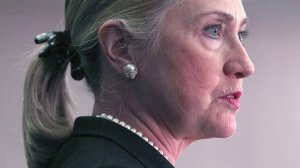 WASHINGTON, D.C. – It's only 2013, yet folks are talking Election 2016.
President Barack Obama hasn't even served a year of his second term and polls are already trying to project his replacement.
One from CNN/ORC shows 65% of democrats and independents would likely back former Secretary of State Hillary Clinton.
The answer for whether or not she will indeed run remains elusive, although no one will be surprised if she does.
What is somewhat surprising is the lead she's got on other hopefuls. Vice President Joe Biden came in at a distant second with 10%.
There's also no GOP front-runner. Numbers are pretty close among the contenders, like Paul Ryan and Rand Paul. But New Jersey Governor Chris Christie did get the most votes among republicans and independents polled with 17%.