This is an archived article and the information in the article may be outdated. Please look at the time stamp on the story to see when it was last updated.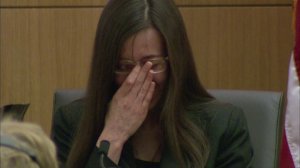 PHOENIX, AZ – The court case that's captivated our country for months through testimony of sex, lies and violence is almost over.
An Arizona jury convicted Jodi Arias of first degree murder.
Arias killed her ex-boyfriend, Travis Alexander, back in 2008. Alexander was stabbed, shot and nearly decapitated, which didn't help Arias' claim of self-defense.
That's something the jurors still have to consider as they enter the penalty phase.
Arias could be sentenced to death or spend the rest of her life in prison. She's just 32-years-old.
Whatever the sentence, it's probably a good thing this girl won't be set free. Pretty or not, you wouldn't want to run across her profile on Match.com.