Judge says no to 'Messiah', changes baby's name to 'Martin'
This is an archived article and the information in the article may be outdated. Please look at the time stamp on the story to see when it was last updated.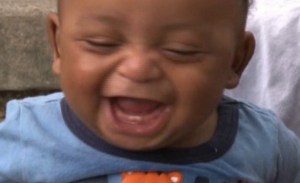 NEWPORT, TN – First names like 'Destiny,' 'Grace,' and 'Patience' can be hard to live up to. One Tennessee judge seemingly lost her patience with the baby name: "Messiah." Yea, now that's a hard name to live up to.
"The word Messiah is a title and it's a title that has only been earned by one person and that one person is Jesus Christ," said Lu Ann Ballew, Child Support Magistrate.
It all started when Messiah's mom, Jaleesa Martin and his dad, couldn't decide on a last name for the baby. That's when they hoofed it over to a child support hearing, where the judge combined both parents' last names, giving the child the name Martin McCullough, nixing "Messiah" all together.
"I never intended on naming my son Messiah because it means God and I didn't think a judge could make me change my baby's name because of her religious beliefs," Jaleesa said.
The judge claims the boy would have a tough time growing up with that name, considering the town has a large Christian population. Someone call Alanis Morrisette! Now that's the definition of irony.
Jaleesa says she's appealing the judge's decision, and will continue to call him Messiah regardless.