LinkedIn says no hookers allowed
This is an archived article and the information in the article may be outdated. Please look at the time stamp on the story to see when it was last updated.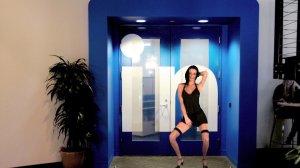 MOUNTAIN VIEW, CA – The professional networking site, LinkedIn, has more than 200 million members trying to rub-elbows with the right people in their profession, to help get them where they want to go. If your particular occupation focuses on rubbing more than just elbows with professionals listen up, this affects you.
LinkedIn just rolled out a number of changes to its privacy-policy about what members can and can't do when it comes to advertising their privates on the site. While several of the policy-changes just simplify the legal jargon the website uses the one big rule-change is their position on prostitution.
While it may be the oldest profession in the world, and was a skill for which members could be endorsed on the site until now, LinkedIn has obviously had a change of heart when it comes to linking Johns with call girls and escorts. So, the site's knocking them out like a pimp on lay-day, pay day!
We guess working gals and guys are back to pounding the pavement to find the poundings for which they're paid.