This is an archived article and the information in the article may be outdated. Please look at the time stamp on the story to see when it was last updated.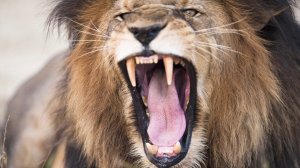 TAMPA, FL – A Florida restaurant is causing a bit of an uproar, offering lion meat as taco filling. Yeah, you heard right! Taco Fusion in Tampa Florida, thinks "the king of the jungle" goes well with queso! The eatery was grilling up the big cat and stuffing him inside your choice of flour or corn tortilla.
They still have other interesting taco meats, which sound more like a zoo exhibit instead of menu items: bison, shark, ostrich, gator, gazelle, rabbit, duck, camel, otter, kangaroo and yes, the always tasty beaver taco. But having a lion on a tortilla was just eating some of the locals up!
The restaurant made their lion's share with the lion meat (priced at a whopping $35 per taco) and has completely sold out. And with the backlash from animal activists, the eatery has no plans of placing the controversial cat back on the menu. Now that's something wildlife groups can take pride in!