This is an archived article and the information in the article may be outdated. Please look at the time stamp on the story to see when it was last updated.
HOUSTON — Local FBI investigators need the public's help identifying a man who many say looks an awful lot like Zack Galfianakis, an actor best known for his role as Alan in the "Hangover" movies.
In fact, this alleged bank robber has been dubbed the "Hangover Heister!" He accused of targeting, not one, but two financial institutions in west Houston on July 25.
FBI claims he hit the Capital One Bank at 1629 S. Voss at 3:10 and the Amegy Bank at 1075 Augusta less than an hour later. Each time, investigators said the man handed the teller a threatening note demanding cash.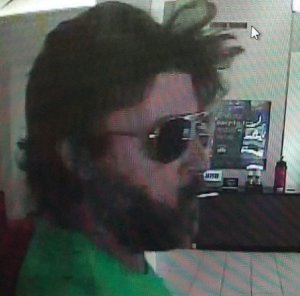 They believe he left the banks in a blue early 2000s model SUV, which may have be a Nissan Pathfinder or Isuzu Rodeo.
According to officials, the "Hangover Heister" is in his late 30s to early 40s with a full beard and long hair. Crime Stoppers of Houston is offering up to $5,000 for information leading to his arrest. If you know anything, pleas call 713-222-TIPS (8477).