Lottery mania hits the nation again
This is an archived article and the information in the article may be outdated. Please look at the time stamp on the story to see when it was last updated.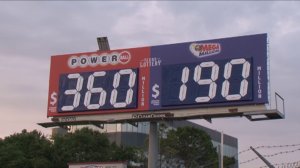 HOUSTON, TX – The Powerball jackpot is up to $360 million. The third largest drawing ever happens tonight!
What's even better, you don't have to be mega disappointed if your balls don't match. There's also a hefty mega millions payout coming up – $190 million this Friday.
In the meantime, the lottery is loving some people in the Houston area. A lawyer representing a local trust just claimed a $10 million prize from the Texas lotto.