MacArthur High School student found dead after prom
This is an archived article and the information in the article may be outdated. Please look at the time stamp on the story to see when it was last updated.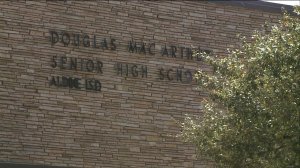 HOUSTON – A 17-year-old student's body was found at the Hyatt North Houston the morning after MacArthur High School's prom Friday night.
The hotel released a statement saying, "We can confirm that a guest called the front desk at approximately 9 a.m. this morning saying that another guest in their room was non-responsive. We immediately called the police and emergency responders, who arrived shortly. The ambulance left with the guest shortly thereafter. "
The Houston Police Department is investigating.