This is an archived article and the information in the article may be outdated. Please look at the time stamp on the story to see when it was last updated.
ROSENBERG, TX – Rosenberg police played a little game of cat and mouse, and they did it on Facebook.
Their mouse was Rolando Lozano. Police went to Facebook, asking for the public's help in finding him. They say he and his brother, Damian Lozano, were responsible for a rash of car burglaries in the area. Damian was already in custody, but they wanted to find Rolando.
When Rolando saw that he was being called out on Facebook by Rosenberg police, he went to Facebook, too. He posted: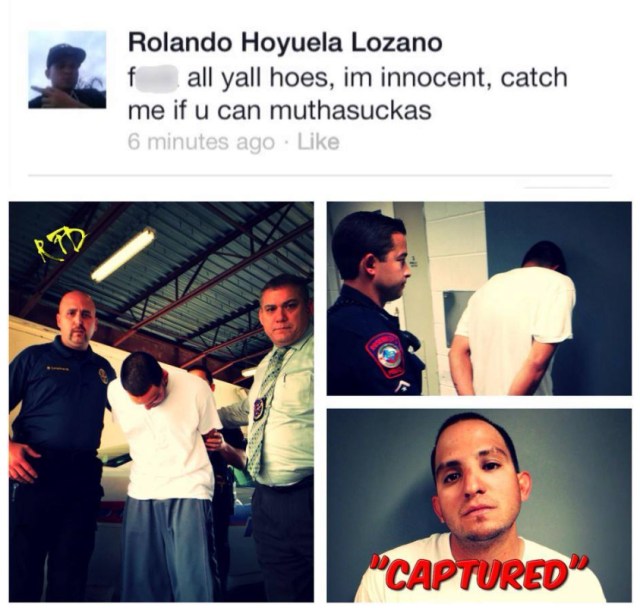 Just 15 minutes after Lozano's Facebook taunt, police had him in handcuffs, and they posted their arrest on Facebook.
You know what they say, it's not official until it's Facebook official.