This is an archived article and the information in the article may be outdated. Please look at the time stamp on the story to see when it was last updated.
ATASCOCITA, Texas — The Harris County Pct. 4 Constable's Office arrested a man Friday after he was accused of trespassing.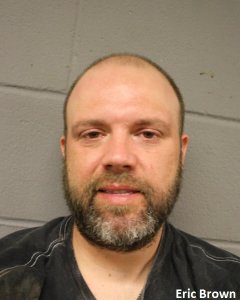 Deputies responded to the 18800 block of Danalyn Court in reference to a suspicious person, who was quickly identified as  Erick Brown,
Brown was standing outside and the complainant sitting inside of a locked vehicle when officers arrived. The complainant reported that Brown was not authorized to be at the location. Brown fled the location on foot and was quickly apprehended by the constable deputy.
The suspect was booked into the Harris County Jail. He's been charged with evading arrest and criminal trespassing.
Brown also had open warrants for assault of a family member and unlawful restraint, according to the constable's office.
More Local Headlines
Stay connected! Download the CW39 NewsFix app for iOS or Android devices and the CW39 Weather app for iOS or Android devices.