This is an archived article and the information in the article may be outdated. Please look at the time stamp on the story to see when it was last updated.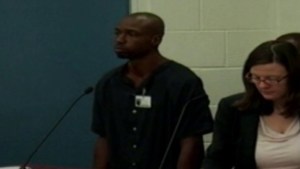 ORLANDO, FL – Starbucks coffee is for people on the go, and for folks who love dishing out the cash for a cup of Joe. But 36-year-old Anthony Williams was allegedly looking for more than just coffee.
Police in Orlando say he went up to a drive-thru window of a Starbucks, and when no one was looking, he dipped his hand into the tip jar. An employee grabbed the jar from him. That's when Anthony pulled himself inside the store and tried fighting off the employees. He even threatened them with a chair.
The store called police and Anthony was arrested in the parking lot. He`s in jail without bond. Looks like he's going to be getting served a lot more than just a cup of coffee.