This is an archived article and the information in the article may be outdated. Please look at the time stamp on the story to see when it was last updated.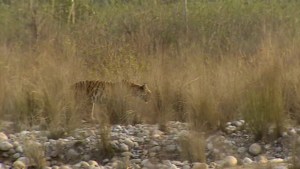 UTTAR PRADESH, INDIA – There's nothing sweet about what's lurking in India's sugar cane belt.  A man-eating monster is on the prowl.
The villain is a tigress, who's believed to have killed at least ten people since late December.  It is horrifying for people in the area who live off the crops.
Usually the "uproar" is about the animals being endangered.  But in this case, officials are letting trackers set up bait to take-out the killer.