This is an archived article and the information in the article may be outdated. Please look at the time stamp on the story to see when it was last updated.
FORT BEND COUNTY, TX – A 31-year-old Beasley-area man surrendered to authorities after a 20-hour standoff that involved a SWAT team response.
At about 9:30 a.m. Tuesday, Dec. 8, 2015, Fort Bend County Sheriff's Office deputies responded to a call from Hudson Products near Beasley concerning a trespassing incident that had occurred on Monday. Jack Richardson, who had been terminated from the company on Nov. 30, had returned to the company's location.
The caller said the man had been arrested at that location on Nov. 25. On that date, Fort Bend County Sheriff's Office deputies detained Richardson on a charge out of Victoria County of Tampering and Fabricating Physical Evidence with Intent to Impair. They also discovered he had a controlled substance on him, generating a charge in Fort Bend County as well.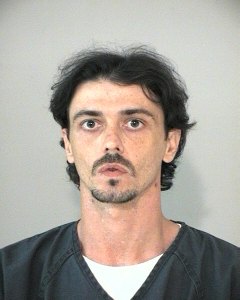 Richardson already faced felony charges of Aggravated Kidnapping, Assault Strangulation of a Family Member and Criminal Mischief as well as misdemeanor charges of Resisting Arrest and Criminal Mischief, all cases in Wharton County.
After responding to Hudson's call on Tuesday, deputies went to the house he was renting in the 9100 block of Grunwald Road, not far from the company's location. Deputies also learned he was facing eviction for lack of paying rent.
At about 12:15 p.m., the Fort Bend SWAT Team joined the deputies where Richardson had barricaded himself, his girlfriend and her three-year-old son inside the house.
The SWAT team encircled the home and attempted to make contact with Richardson, but he would not answer his cell phone. However, they were able to talk to the girlfriend, identified as Mary Beth Sandoval, 32.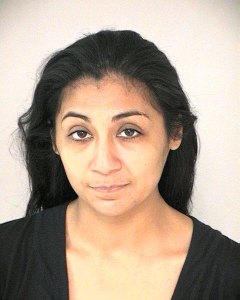 Early Wednesday morning, the SWAT Team made forced entry into the residence and Richardson and Sandoval surrendered with no injuries to them or SWAT Team members.
"This is the kind of incident that can end in tragedy, but we were fortunate with this outcome," said Sheriff Troy E. Nehls. "I cannot say enough about the professionalism exhibited by the Fort Bend SWAT Team, our own deputies and other agencies involved in this incident. No one was injured, and that is the best result we could ask for in this situation."
Sandoval also faces a charge of Child Endangerment for remaining inside the home when she had the option to leave. Her son was taken to OakBend Medical Center in Richmond for a checkup and will be turned over the Child Protective Services.
Richardson and Sandoval are in the Fort Bend County Jail.
---
FORT BEND COUNTY, TX – Authorities are still on the scene of a SWAT standoff that started Tuesday morning in Fort Bend County.
Officials have been surrounding the 9600 block of Grunwald Road near the Beasley area for nearly 24 hours after a man barricaded himself, along with his girlfriend and her young child inside the home.
Fort Bend County officials say the man was recently fired from his job.
We will update this story as more information becomes available.