This is an archived article and the information in the article may be outdated. Please look at the time stamp on the story to see when it was last updated.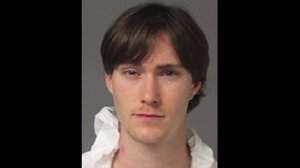 LOTHIAN, MD – Some pranks work out great, but 22-year-old Patrick Stapleton's prank didn't go so well.
Police in Lothian, Maryland say Patrick was over at a friend's house. His friend was sleeping and Patrick, with nothing better to do, decided to play a little prank on him while he slept.
Police say he got a .40 caliber handgun, thinking it was a BB gun, and shot his friend in the butt. His friend had to be taken to the hospital.
Patrick was arrested, taken to jail and charged with second-degree assault and reckless endangerment.
That`s how this dumb shot became our Dumbass of the Day!