This is an archived article and the information in the article may be outdated. Please look at the time stamp on the story to see when it was last updated.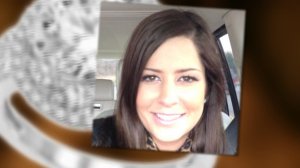 HOUSTON, TX – If the best defense is a good offense, then Buffalo Bills defensive end Mario Williams has his work cut out for him. It's no secret that the former Texans player is suing his ex-fiance Erin Marzouki. He's trying to get a $785,000 engagement ring back after he dumped her last December.
And now, a potential game changer. His ex-claims Williams sent her suicidal texts, like this one:
"No money in the world should leave me with suicidal thoughts."
There's more. Williams supposedly texted Marzouki, saying that he took three hydrocodones before a Bills game against the Patriots. Mazouki then allegedly wrote back:
"Why don't you talk to someone? Clearly you're not happy & if you're taking pills that's bad."
To which Williams allegedly responded:
"I need to go back in my shell. There's no telling what I'll do to myself at this point. I'm sorry. I'll disappear from now on."
Hang on, flag on the play! We're not sure what these alleged texts have to do with returning the ring. While Williams is playing football, it looks like his ex-fiance is just playing dirty.