This is an archived article and the information in the article may be outdated. Please look at the time stamp on the story to see when it was last updated.
HOUSTON, Texas — The Amber Alert for baby Achilles Lambert has been cancelled. The 11-month old baby has been safely located and suspect is in custody in Mexico.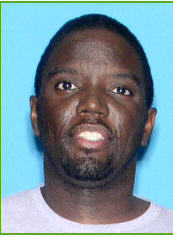 Earlier this week, a woman's body was found stuffed inside the fridge after a neighbor reported a foul smell coming from the Houston apartment. Cops say Anastacia Oaikhena Lambert, 27, was stabbed to death.
Patrick Lambert was a person of interest, and an Amber Alert had been issued for both Lambert and his 11-month old baby.