This is an archived article and the information in the article may be outdated. Please look at the time stamp on the story to see when it was last updated.
HUNTSVILLE, TX - The Walker County Sheriff's Department is asking for the public's help in identifying a person of interest in the disappearance of Katy teen Adriana Coronado.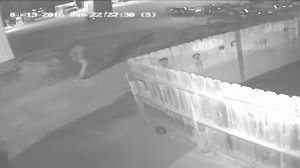 The department released surveillance footage that shows a heavy-set man running away from Adriana's father's car that was set on fire in Conroe. Authorities say the man is a person of interest and a crucial piece to the puzzle.
The 14-year-old teen was last seen with her father Ceasar on Saturday. His dead body was found torched in Walker County. The FBI as well as Texas Equusearch have joined the efforts to locate Adriana.