This is an archived article and the information in the article may be outdated. Please look at the time stamp on the story to see when it was last updated.
Travel season is quickly approaching. And before you jet off, I have some travel essentials you'll want to be sure and pack.
Chic Buds Clutchette Power and Crossbody Power Purse
These were designed with the avid traveler in mind. Being out and about can leave little time to charge your phone. Chic Buds knows how important it is to have a full battery to take pictures, videos, and stay in touch with loved ones when on vacation. Their Crossbody Power Purse lets you charge your phone anywhere you go. Crafted in vegan leather, this Crossbody Power Purse is available in six colors at for just $69.99.
Then there's the Clutchette Power in 12 different colors for $49.99
http://chicbuds.com/all-products/power/clutchette-power.html
And ladies if you're looking for more functional fashion check out Funktional Wearables.
Look chic while tracking your fitness at the next live concert without having to reveal any kind of fitness tracker. With Funktional Wearables, you can track your heart rate and your steps without ever ruining an outfit with your rubber wristband. A little window into your fitness is all you need with Funktional Wearables' latest 'Insight' line of bracelets. Wear them every day or to special events.  These bracelets come in a range of sizes too, so whether your wrist is sized XS or XXL, Funktional Wearables has you covered.
They start at just $20.
http://www.funktionalwearables.com/
Speaking of functional fashion check out these wristband headphones by Wraps.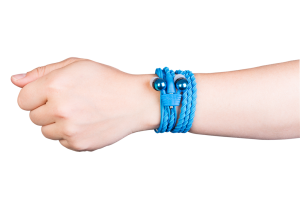 Don't waste any precious vacation time untangling headphones next time you travel. Wraps Headphones has combined function with fashion with their innovative earphones. When they're not in your ears wrap them around your wrist and wear it as a stylish bracelet. These anti-tangle headphones come in three styles: wood, classic and leather.
Keep it under "wraps" for around $20.
Then ladies here are some quick and easy beauty fixes on the go.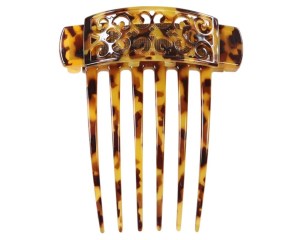 Next time you're running late, no need to panic. Ponilox is an easy to use hair accessory that will give you a gorgeous hairstyle in minutes! Create a chic loose bun or a try a classic twist with this revolutionary patented French comb. Ponilox features a unique pivoting barette with an elastic stretch to eliminate the potential of hair-damaging metal. Say goodbye to that annoying hair crease and hello to bohemian buns, braided twists and sleek chignons. Ponilox works with all types of hair so throw your hair up in a beautiful up-do and tackle your busy day
Best part their on sale right now and under $10!
Speaking of hair, here are some products for on the go.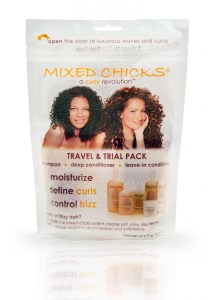 Be camera ready for spring break pictures with Mixed Chicks Travel & Trial Pack. This 3-piece set includes a 2 oz. shampoo to cleanse your hair, a 2 oz. deep conditioner to nourish and detangle, and a 2 oz. leave-in conditioner to define curls and control fizz. This product is also TSA friendly so you can put it in your luggage and have luscious locks wherever you go.
It's only $9.99
http://www.mixedchicks.net/travel-pack-resealable.html
For the woman who has a jam-packed schedule, Mixed Chicks' Morning After Redefining Foam is a travel must have. Stick it in your bag and have luscious curls whenever you are on the go.
Don't let a busy schedule stop you from your looking your best. Didn't have enough time to wash your hair this morning? No one has to know! Now with Morning After Redefining Foam you can just apply this lightweight product generously on flat, dull and dry hair and watch as your hair comes back to life. This life saving product will redefine and energize your hair effortlessly. Take it with you on a road trip or camping and have beautiful curls on 2nd and even 3rd day after washing!
It's only $14.99 for 8.0 ounces.
http://www.mixedchicks.net/morning-after-redefining-foam.html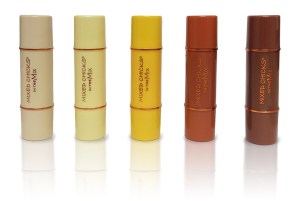 Stay fabulous while traveling with Mixed Chicks Dual Stick. Achieve a flawless look in minutes with their Dual Foundation and Bronzer. Enhance your natural beauty and show off a sun kissed glow this summer while visiting the beach. The Dual Stick is the only cosmetic product on the market that offers a 2 in 1 foundation and bronzer. The colors are creamy and offer high coverage and a silky smooth finish. You can mix, match and blend from a variety of different shades.
Get 2 for 1 for only $22.50
http://www.mixedchicks.net/make-up.html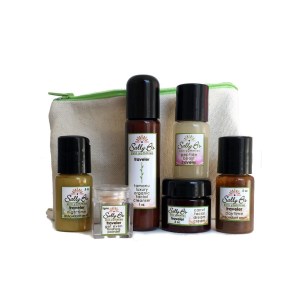 Never again do you have to sacrifice your natural beauty when you hit the road. Sally B's Travel Kit has 6 of their most popular, skin loving products into easy-to-pack travel sizes and packed them into an organic cotton, zip top pouch made locally and exclusively for them. This pouch fits easily into your luggage and meets TSA liquid size standards. Forget the mess of creating your own travel sizes, because it's done for you! http://www.sallybskinyummies.com
Planning to camp out at the next music festival for a long, hot weekend, and need an easy-to-carry,  and compact cure-all to take along, just in case? Green Goo is the way to go! Green Goo by Sierra Sage is made up of all the high-quality, healing ingredients your skin needs, and prides itself in using natural, organic, pure products such as Olive Oil, Vitamin E Oil, and Jojoba Oil.  Green Goo's proprietary herb-enriched blend will heal cuts, scrapes, blisters, sunburns, chafing and poison ivy.  Green Goo also relieves dry, cracked hands and feet, treats eczema and cold sores, relieves itching and the sting of insect bites, all while reducing fine lines and signs of aging. Use it throughout the day to soothe, heal, hydrate and comfort your precious skin. The multi-purpose Green Goo comes in convenient travel tins and sticks, so it fits anywhere. For a limited time, Green Goo by Sierra Sage is offering 25% off with coupon code: SAGE25. An outdoor travel pack costs $24.95.
Bon voyage!