This is an archived article and the information in the article may be outdated. Please look at the time stamp on the story to see when it was last updated.
HUMBLE- Jose Damian turned 17 on Friday and died on Sunday.
A sophomore at New Caney High School, Jose loved trucks, so he was stoked that his brother, Javier's gift included attending a truck show.
Jose, Javier and two other family members were on the Eastex Freeway headed to the show, when they got a flat tire. They were nearly done changing the tire when tragedy stuck. "I screamed. I just screamed. I wasn't even done screaming when the car hit him. It was just so quick" explains Jose's brother, Javier. Jose died on the scene.
"It's pretty gloomy," says Hunter Hartis, a sophomore at New Caney High School, describing the mood inside his school. "Before class even started… everybody was gathering around as they were mourning their losses for him."
Grief counselors are on campus all week to help classmates cope with Jose death. The New Caney community is mourning too."Tragic… for the family and the hurt they're feeling and they are in our prayers," says Vickie Sowell.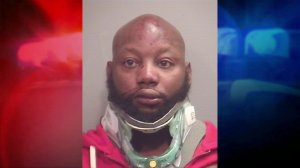 Police arrested 32-year-old Charles Baxter, Jr. and charged him with "intoxication manslaughter with a vehicle" and "possession of a controlled substance."
If you have car trouble while you're on any Houston freeway, what you should do?
Paul Stehr with Christian Brothers Automotive has some advice, "You're really going to want to make sure you get to a safe area off the road, as far off as you can. If there's a parking lot, if there's something else you can get to, then that's what you're going to want to do because your safety is the most important piece of this."
That, and hope none of the drivers headed your way are drunk or high.