This is an archived article and the information in the article may be outdated. Please look at the time stamp on the story to see when it was last updated.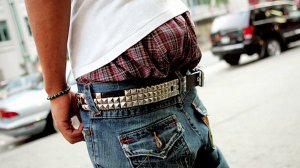 WILDWOOD, NJ – One town in New Jersey was so fed up with seeing people with baggy pants, they passed a ban on it.
The town of Wildwood passed the ban. It basically says that if you're on the boardwalk, you can't be wearing baggy pants.
The city butted in after hearing numerous complaints from parents saying people were showing too much.
Anyone caught with their pants sagging could face a fine between $25 – $200. The law goes into effect on July 2.