This is an archived article and the information in the article may be outdated. Please look at the time stamp on the story to see when it was last updated.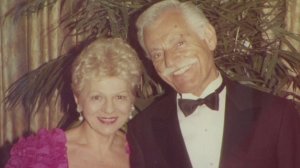 GREAT NECK, NY – A New York couple is living proof that love can stand the test of time.
Herman and Bertie Solomon celebrated their 80th wedding anniversary at their senior living center in New York surrounded by family and friends.
This couple has quite the love story.
Hermann, who is about to turn 103, was a teenager working for an electrical company in Brooklyn before they met. Bertie's big brother happened to be the owner and tried to set up the two numerous times, but Herman says he finally gave in — and the rest as they say is history.