This is an archived article and the information in the article may be outdated. Please look at the time stamp on the story to see when it was last updated.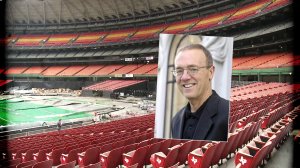 NEW YORK, NY – Houston is under attack again, this time by one sourpuss New York Times writer.
Jeré Longman, wrote an article in the times about the Astrodome, talking about the 8th wonder's past, present and future.
The article was mainly about the possibility of the dome being torn down and how that would be a betrayal to the city of Houston.
Longman consistently praised the dome, but in his true journalist style, he snuck in a line that underhandedly made him lose all creditability saying:
'By contrast, Reliant Stadium next door is a dull football arena, designed with all the imagination of a hangar to park a blimp.'
A blimp? Really?!
Seriously; he's the one full of hot air.
Is it not enough that New York gets a space shuttle, but now you got to park a blimp in Reliant Stadium?
Tell you what dude, mind your own damn business and keep your bitterness about how much better the Texans are compared to the Jets to yourself, cause clearly that's what's at issue here.