This is an archived article and the information in the article may be outdated. Please look at the time stamp on the story to see when it was last updated.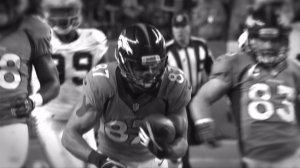 INDIANAPOLIS, IN – Sadly, you can bet there are plenty of jokes being tossed around as Missouri defensive end Michael Sam takes the field at the NFL scouting combine in Indianapolis. Sam will be the first openly-gay NFL player in league history. It could be a game-changer. And a rule-changer as well.
NFL officials are considering penalties for players who use racial or discriminatory language on the field. And while the catalyst behind the new rule is one racial slur in particular, it's likely the rule could include all discriminatory language.
"With any rule that we put into play we have to look at it from a to z and find out what are the unintended consequences as much as the consequences," Baltimore Ravens General Manager Ozzie Newsome told reporters at Lucas Oil Stadium Monday.
Instead of a fine, players who are heard using racial or homophobic slurs on the field could be charged with as much as a fifteen-yard-penalty. Meaning a player's language could cost his team the game.
"I definitely agree with it," Houstonian Jeffrey Collins said when we asked him about the possibility of the new rule. "There should be no racism in sports or anywhere in the world today, I mean, it's 2014, people need to get with the business."
"I agree with it because it's a job," Thomas Cole said, "so any other workplace it's not allowed, so why not?"
The NFL still has a few things to iron out before presenting the rule to team owners, but if things go as planned, next year's Super Bowl champs could be crowned as much for their tolerance as their talent.