This is an archived article and the information in the article may be outdated. Please look at the time stamp on the story to see when it was last updated.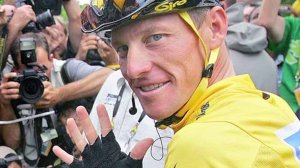 WASHINGTON COUNTY, OR – The teaming up of one of the largest sports retailers and arguably the world's best athlete made sense at the time.
But times have changed now that we know Lance Armstrong was a big performance enhanced phony.
All of his sponsors bailed, including Nike.
But Nike kept its partnership with the LiveStrong Foundation. That won't be the case after this year.
Nike is dropping the charity after the release of its holiday line.
The reason is obvious: The retailer wants to further disassociate itself with the doper.
Being that Lance's lapse in judgment wasn't cancer's fault, Nike says it will still fund the foundation directly.
Nike has so far raised $100 million for LiveStrong.