This is an archived article and the information in the article may be outdated. Please look at the time stamp on the story to see when it was last updated.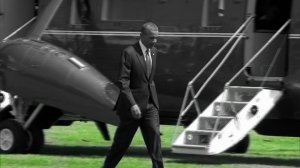 WASHINGTON, DC – After a week of negative stories about the Internal Revenue Service, the White House and Benghazi, and phone records of reporters, you might think the American people would be fed up with President Obama, but you would be wrong.
A CNN/ORC poll taken over the weekend shows the President with a 53% approval rating.
The poll also showed the IRS is taxing our patience, as 65% had a somewhat unfavorable to very unfavorable opinion of the agency, while 54% said congressional Republicans are reacting properly in finding out what happened and why.
But as far as having confidence in the people who run the government, other than the President, only 8% had a great deal of confidence, while 56% had little to no confidence.
With all of the House and a third of the Senate up for election next year, you can bet a lot politicians today are trying to figure out how to make 'disapproval' a 'good thing.'