This is an archived article and the information in the article may be outdated. Please look at the time stamp on the story to see when it was last updated.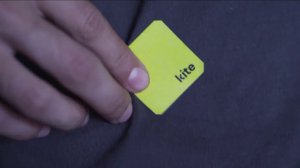 RIVERSIDE, CA – Are you dealing with unwelcome visitors in your backyard this summer? The old remedies, well, they just don`t seem to really work and mosquitoes won't stop biting?!
Good news, the folks at the University of California at Riverside have come up with something new that will hopefully, actually work. The Kite Patch.
Using non-toxic chemicals, he Kite Patch throws off the mosquitoes ability to detect CO2, thus making us humans, invisible to the mosquitoes for 48 hours.
When the patches are available, put them on your clothes or a bag, the creators claim you will be mosquito free. If they really work, imagine what they can do to rid the world of mosquito borne diseases.