This is an archived article and the information in the article may be outdated. Please look at the time stamp on the story to see when it was last updated.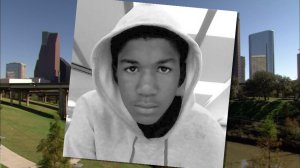 HOUSTON, TX – It's a call for justice, that's about to dial directly into River Oaks in Houston.
Local activist Quanell X announced on Tuesday that the next rally opposing George Zimmerman's acquittal will be in the ritzy neighborhood this Sunday.
"River Oaks is Houston's Sanford, Florida,' he said. 'So we are going to River Oaks, so that the rich may know they have to take a position in this Trayvon Martin call for justice."
At the same, time, a counter-protest is also in the works. On social media, a "Stand Your Ground' rally is picking up steam, for the same time and same place.
The Houston Police Department isn't saying much about its planned presence at the rallies; but we're guessing security will be solid as oak.