This is an archived article and the information in the article may be outdated. Please look at the time stamp on the story to see when it was last updated.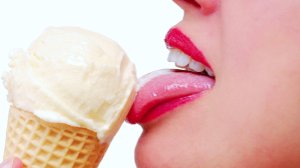 PORTLAND, OR – There's nothing better than a bowl of ice cream on a hot summer day, or an ice-cold beer. So why not combine the two?
An ice cream shop in Portland churned up some new flavors of ice cream that are all the buzz. The 'Salt and Straw' shop teamed up with six local breweries to create beer-flavored ice cream. They've got flavors like IPA Upside Down Cake and Bourbon Barrel Aged Stout. But don't get too excited, because no matter how you eat it, you won't feel anything but a brain freeze because there's no alcohol.
What a buzz kill!