This is an archived article and the information in the article may be outdated. Please look at the time stamp on the story to see when it was last updated.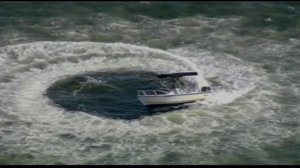 ST. PETERSBURG, FL – Two people are okay after falling off a boat in the waters near the Saint Petersburg pier.
The unmanned boat went in circles for at least a half hour.
Crews let the boat run out of fuel before stopping it.
One of the men on board said he and a friend were trying to catch sharks about two miles from shore when they hit a wake and got thrown off the boat.
He said they swam for their lives to avoid getting hit by the fast-moving boat or bitten by the very sharks they were trying to catch by throwing chum in the water.
A passerby rescued one of them.