This is an archived article and the information in the article may be outdated. Please look at the time stamp on the story to see when it was last updated.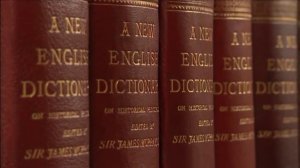 OXFORD, ENGLAND – The people at the Oxford English Dictionary have gone buck-wild!  Well, as wild as stuffy British folks who write dictionaries can get anyway.
See — they have this rule: they won't add a new word to their dictionary until it's been in popular use for 10 years. But this month they added the word "tweet."
Well, not the word, actually. That verb referring to birds singing, as any good OED scholar knows, dates back to 1851.
But the forms of the word popular today on Twitter, like 'Katy Perry and Rihanna keep tweeting tweets back and forth.' That usage only dates back to 2007, four years short of the decade rule.
Merriam-Webster added "tweet" to their dictionary two years ago, but they'll add any word that's actually getting a lot of usage.
OED Chief Editor John Simpson acknowledged breaking their 10-year rule in a very English "quiet announcement" posted on their website along with an actual tweet. The only reason he gave: "it seems to be catching on." We'd say so!
84 people retweeted his announcement. Ironically, the word "retweet" isn't defined in the OED yet, but they tweeted it's "a very likely candidate for a coming update."
Not everyone sees this as progress, though. One Twitterer named Clutchy tweeted, "this is how the world ends. Not with a bang, but a tweet."
Ah, those social media folk — dramatic to the Twitter end!