This is an archived article and the information in the article may be outdated. Please look at the time stamp on the story to see when it was last updated.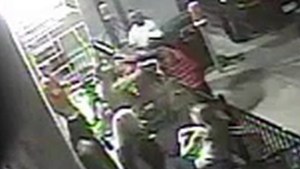 CINCINNATI, OH – This is an unusual scenario of hating the player, while loving the game. Here's why.
Recently released video of NFL star Adam 'Pacman' Jones at an Ohio night club bashing a woman in the face after she pours a drink on him. Talk about packin' a punch.
Jones turned himself in to the cops after the woman filed a police report accusing him of assault, but Jones says he was simply "protecting himself."
Let's just hope Jones never experiences a super bowl win or he'd be really pissed!