This is an archived article and the information in the article may be outdated. Please look at the time stamp on the story to see when it was last updated.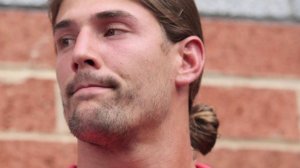 PHILADELPHIA, PA – Home cooker Paula Deen has got to be saying 'what the fudge' today.
She lost her show on the Food Network, along with a bunch of business partnerships after a former employer said Paula used the 'N' word several years ago.
That's a 'no-no' that can get you into big trouble.
Apparently, Philadelphia Eagles wide receiver Riley Cooper didn't get that memo. A cell phone video caught him using the 'N' word at a Kenny Chesney concert back in June when Chesney's people wouldn't let him back stage.
Cooper got a butt chewing from the top brass, and probably his folks, which prompted a quick and contrite apology.
"That's not the person I am. And, um, I wasn't raised that way. I've got a great mom and dad at home. And, um, they're extreme, extremely disappointed in me."
Cooper has to pay a monetary fine to the team, but even though his teammates may forgive him, he might end up paying a bigger, painful fine from opposing players, a fine that starts at the knees.