This is an archived article and the information in the article may be outdated. Please look at the time stamp on the story to see when it was last updated.
TOMBALL, Texas — A former employee of a local church is accused of sending nude pictures to minors on social media, the Tomball Police Department confirmed.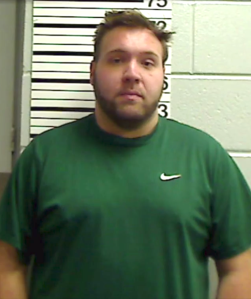 Timothy Jeltema, 28, has been charged with solicitation of a minor.
The suspect is also accused of asking juveniles to meet up for sex, according to court documents.
He was fired from his position at the Champion Forest Baptist Church on an unrelated incident before the organization learned about the allegations of him sending explicit messages to the underage on Snapchat and Instagram, a church spokesperson said.
The church reported Jeltema to police.
On Tuesday, he was taken into custody and his bond was set at $10,000.
If you know anyone following one of his social media accounts, or a minor who may have been contacted by him, please contact detectives at 281-290-1315.