This is an archived article and the information in the article may be outdated. Please look at the time stamp on the story to see when it was last updated.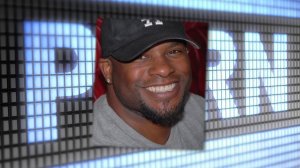 LOS ANGELES, CA – We bet the veteran porn actor Mr. Marcus will have a hard time finding a leading lady now. He's been sentenced to 30 days behind bars after pleading no contest to knowingly exposing syphilis to his co-stars. Mr. Marcus (whose real name is Jesse Spencer) is accused of altering his STD test results before starting a new film last summer.
Authorities say Mr. Marcus tested positive for syphilis last July, and took a dose of penicillin. 11-days later, he still showed signs of the disease, but showed up to the set anyways. Guess he was "itching" to get back to work.
The 42-year old has also been ordered to perform 15 days of community service, plus he'll be on probation for the next three years.
As if that's not enough, he's also in jail on $200,000 bail in an unrelated drunk driving case.
Wonder if his run-in with the law will be a wrap on Mr. Marcus' porn career.