This is an archived article and the information in the article may be outdated. Please look at the time stamp on the story to see when it was last updated.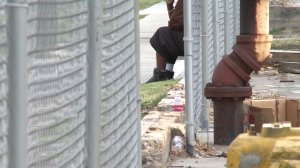 HOUSTON, TX – Poverty isn't a problem just in the big city. The numbers in the burbs are going up. As a matter of fact, they've doubled between 2000 and 2011, and suburbanites are feeling the pinch.
"Confronting Suburban Poverty," a book sponsored by the Brookings Institution claims that by 2011 Houston's suburbs were home to 540,000 poverty level residents, while 504,000 lived within the city.
What are the factors?
Lack of assistance the in the suburbs in general, and programs that target poverty clusters rather than scattered areas.
The good news, Houston has it better than many other big cities because of the generally low cost of living, as well as help for the poor communities, in the form of Neighborhood Centers Inc.
One way of helping folks living in poverty level find a way to better their lives.