This is an archived article and the information in the article may be outdated. Please look at the time stamp on the story to see when it was last updated.
PASADENA, TX - Most road rage incidents are just all talk. But Monday night, an argument between two drivers in Pasadena took a deadly turn. Friends of the victim, who they are calling Tommy Brock, say he got into some sort of argument with another driver at about 9pm. The suspect, then followed Brock home to 1716 Johnson Street, where the two motorists got into a fist fight.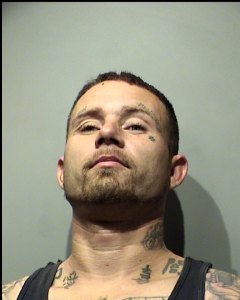 Brock was apparently able to defend himself, and the beaten attacker left. Police say ten minutes later, the same guy returns to Brock's home. This time with a friend, and a gun. The two men kicked the door down and shot Brock.
Brock then stumbled across the street to a neighbor's house, where a few moments later, he died from his wounds. Witnesses saw the shooter drive away. From their vehicle description, Pasadena police later tracked down the suspect's car and took the two men into custody. Police say, one of the men told officers as he was being taken in, "Yeah, I shot him."
Sounds like an open and shut case.