This is an archived article and the information in the article may be outdated. Please look at the time stamp on the story to see when it was last updated.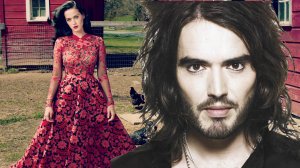 NEW YORK, NY – Divorce sucks. But finding out the love of your life wants to split via a text message on New Year's Eve? Man.
That's what Katy Perry says happened to her in an interview with Vogue magazine.
Though the divorce from her ex-hubby, comedian Russell Brand, was finalized last summer, Katy's now spilling some of the dirty details.
In the interview, Katy says of Russell: "He's a very smart man, and I was in love with him when I married him." She adds, "Let's just say, I haven't heard from him since he texted me saying he was divorcing me December 31, 2011." Ouch!
While we don't know the real reason for the split, we like to think it had something to do with Katy kissing a girl and liking it. But that's just us.