This is an archived article and the information in the article may be outdated. Please look at the time stamp on the story to see when it was last updated.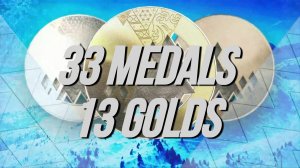 SOCHI, RUSSIA – The Olympic torch has been blown out in Sochi and the host country cleaned up in the medal department, taking a total of 33 total medals and 13 golds.
How's that stack up against the States? Well, we came in second with 28 medals and 9 golds; what a proud Vladimir Putin at the closing ceremonies!
This story could have a different ending though if Russia didn't have a few of their imports. This American, Vic Wild, marries his Russian girlfriend and became a Russian citizen, taking two gold medals for team Russia. He never clicked with the United States Ski and Snowboarding Association, he was really frustrated with the lack of coaching and training resources the United States had to provide. If he rode for the States, that could have given us two more golds.
We could easily take away 4 more medals from Russia. Viktor Ahn, a South Korean native, pleaded with Russia to take him on their team so he could compete for gold, not a Russian citizen? So what? We'll make you a citizen in minutes! Take away his medals and Russia is down to 27.
So without help from the Americans and South Koreans, the Russians would not have won the Olympics. No, they'd otherwise be tied with the Netherlands for gold, and second overall. The United States on the other hand, would be tied with Norway for number of golds, and the victors in all, with a total of 30 medals.
Okay, the South Korean we get, but why would anyone from America want to compete as a Russian? That's a big "NYET"!