This is an archived article and the information in the article may be outdated. Please look at the time stamp on the story to see when it was last updated.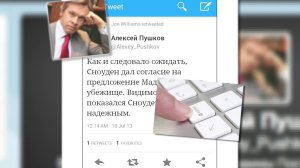 MOSCOW, RUSSIA – The saying used to be 'think before you speak.' But when your audience is millions across the globe, it's more like 'think before you tweet.'
Edward Snowden is still on the loose, reportedly still hiding out at Moscow's airport. And the big question is: Where is he going?
Officials thought they had an answer when the head of the Russian parliament's Foreign Affairs, Alexei Pushkov sent out a tweet. But it was deleted a short time later.
The tweet reportedly said that Edward Snowden was heading to Venezuela because he had accepted the country's offer of political asylum. But it had many scratching their heads on how Snowden would pull it off since his U.S. Passport had been revoked.
For now, Pushkov isn't saying or tweeting much else. And the mystery of Snowden continues.