This is an archived article and the information in the article may be outdated. Please look at the time stamp on the story to see when it was last updated.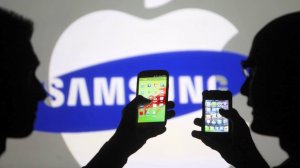 WASHINGTON, DC – The international trade commission says some older apple products violate a Samsung patent.
This probably will not affect most apple or Samsung customers, though. It just means apple cannot import or sell AT&T compatible models of several iPhones and iPads.
In another patent fight last year, a jury said Samsung owed Apple more than a billion dollars in damages because several Samsung products infringed on Apple patents.
Apple has another big fight on its hands. This time with federal anti-trust charges.
The Justice Department says apple conspired with five book publishers to raise the prices of e-books back in 2009 and 2010.
Prosecutors say apple was the ringleader of a plan to let publishers set their own e-book prices, while giving apple a 30% slice of the pie.
Apple says the publishers came up with the plan, and the publishers have all settled out of court, leaving apple out on a limb.