This is an archived article and the information in the article may be outdated. Please look at the time stamp on the story to see when it was last updated.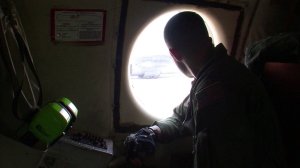 INDIAN OCEAN – After nearly two weeks of fruitless searching, Thursday began with a ray of hope.
Officials investigated what they called their best lead yet in the search for missing Malaysia Airlines Flight 370.
Two objects captured by a satellite, floating in the Indian Ocean off the southwest coast of Australia created a major buzz.
Unfortunately, the day ended without the amazing discovery everyone was hoping for. As darkness fell, aircraft from Australia, New Zealand, and the U.S. suspended their search, to be continued Friday.
A Norwegian cargo ship does plan to work through the night, so there is still time for a miraculous finding.
As the whole world waits for news, family members of the missing passengers are still clinging to hope.
"We hope and pray he'll come home," says Sara Weeks, whose brother was on the plane. "We hope that for everyone with family members on that plane and should a miracle be required, that's what we're hoping for ."