This is an archived article and the information in the article may be outdated. Please look at the time stamp on the story to see when it was last updated.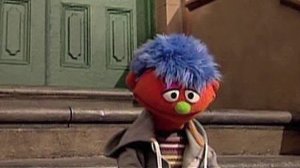 NEW YORK, NY – The newest Sesame Street cast member Alex is singing the jail house blues. The sweet, shy, sad, fuzzy, cute, complex, and did we say fuzzy, Muppet is part of a Sesame Workshop Tool Kit locked into helping children with parents in prison understand and cope with the situation.
According to a Pew report, one in 28 children in America has a parent behind bars. Wow, poor kids.
The online tool kit also gives families the weapons to talk to their kids about incarceration.
We get it, no kid should be overlooked, having a parent in prison is potentially a pretty painful problem; but if it's a sign of the times and considered the new normal what's the world really coming to?